Copyright 2019, used with permission from CTSNet . All rights reserved.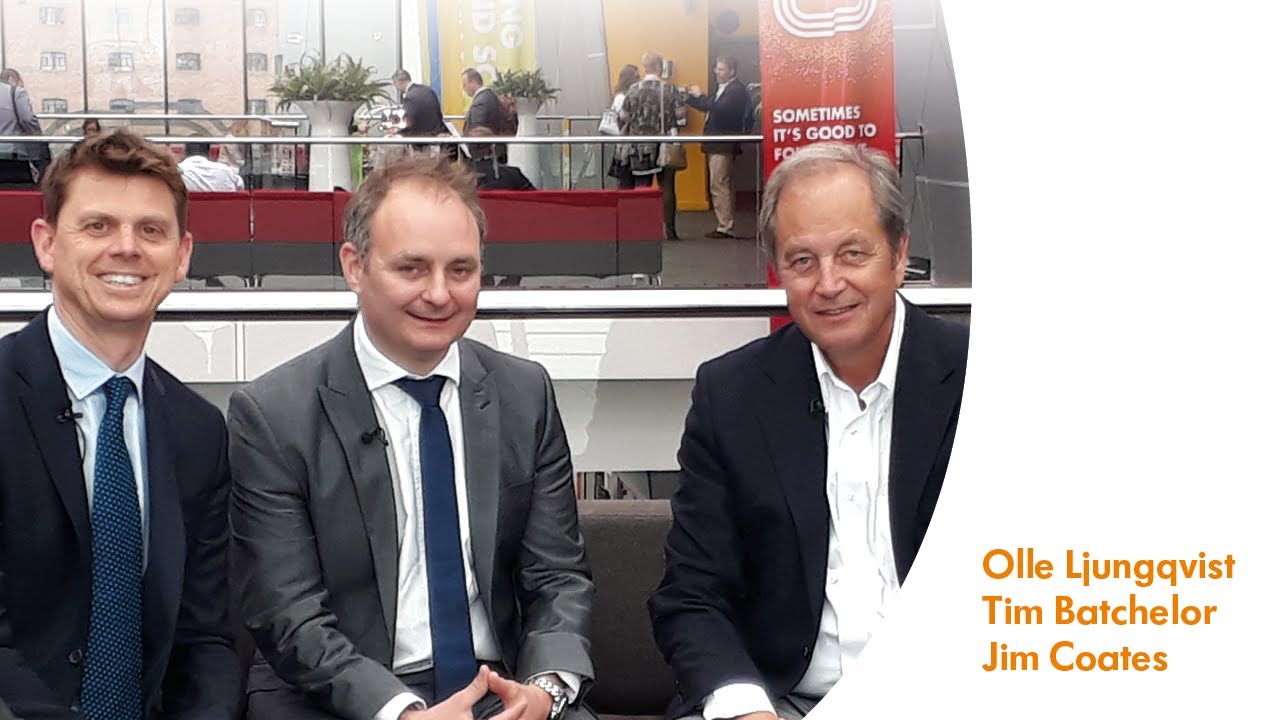 Three pioneers of Enhanced Recovery After Surgery (ERAS) discuss why its principles can and should apply to every patient admitted to hospital for surgical treatment.
24 October 2019
Enhanced Recovery After Surgery is a perioperative protocol that places the patient at the centre of all medical decisions. It is designed to reduce stress for the patient, alleviate the amount of pain they experience and crucially, speed up the recovery and mobilisation process, where removing invasive lines and drains as soon as possible is essential.
During the 7th ERAS World Congress, held in Liverpool (UK) in early May 2019, the myriad benefits of the protocol for both patients and the perioperative care team were discussed by three experts:
Olle Ljungqvist, Professor of Surgery at Örebro University, Sweden, and co-founder and current president of the ERAS® Society.
Tim Batchelor, a thoracic surgeon from Bristol in the UK and lead author of the recently published ERAS® Society/ESTS guidelines for lung surgery.
Jim Coates, Clinical Research Fellow in cardiothoracic anaesthesia and principal investigator of ERAS for heart patients at The James Cook University Hospital, Middlesbrough, UK.
Watch the video to discover how patients could benefit most from ERAS and why all three experts believe that digital chest drains are a perfect match for the philosophy of Enhanced Recovery After Surgery.
Learn more how you can embrace the digital chest drainage revolution with Thopaz+
CONTACT US NOW
"The use of Thopaz+ can take the surgeon beyond the 24 hour limit for drain removal, using criteria in minutes rather than days. It also facilitates safe day-case thoracic surgery and is an essential component of a modern thoracic surgery programme"
Professor Eric Lim MB ChB MD MSc FRCS(C-Th)Consultant Thoracic Surgeon, Royal Brompton Hospital Professor of Thoracic Surgery, Imperial College London
"Thopaz+ allows complete patient mobility and independence while the chest drain is still in situ, thereby realizing the full potential of the minimally invasive surgery we are performing"
Dr. Alan SihoeClinical Associate Professor, Department of Surgery, The University of Hong Kong

"Our experience with Thopaz+ has completely changed our patient's monitoring, allowing us to know their status hour by hour as if we were at their side 24 hours a day. With this, we have achieved a shorter hospital stay with the maximum level of assurance at discharge "
Concepción Partida GonzálezThoracic Surgeon. University Hospital La Paz, Madrid, Spain
"The use of Thopaz+ in the postoperative period of our patients healing journey, has meant a more correct digital control of blood loss and, of course, the presence and intensity of air leaks. Early ambulation has been facilitated both in the hospital and at home and has had a positive effect on a decrease in days with pleural drainage and, therefore, hospital stay."
Dr. Andrés Varela de UgarteHead of the Thoracic Surgery and Pulmonary Transplant Service. University Hospital Puerta de Hierro Majadahonda, Madrid, Spain.
"We quickly embraced the benefits of a technologically advanced device like Thopaz+. Small, light and efficient, enabling medical and nursing teams to reach confident decisions about chest tube management and chest tube removal"
Mr. K. Papagianopoulos MMED THORAX, MD (Cth)Senior Consultant Thoracic Surgeon, St James University Hospital Honorary Senior Lecturer, Leeds University, Leeds, United Kingdom
You might be interested in...
Enhanced Recovery After Surgery (ERAS) in thoracic surgery
Enhanced Recovery After Surgery (ERAS) is a paradigm shift in perioperative care
Download the Infographic now PDF, 1.39 MB